The story about day 4 I do write in German because I don't know whether or not you do like reading it in English or German. I would very much appreciate to hearing back from you, my valued reader/follower, about your preferences.
Endlich schien die Sonne wieder und der Tag war zum Sightseeing zu Fuß nutzbar. Nachdem die ersten Tage sehr mit gemischten Gefühlen gefüllt waren, sollte es jetzt etwas gelassener angegangen werden, um die Eindrücke der ersten Tage vertiefen zu können.
Der Plan bestand darin, die Altstadt nochmals zu besuchen und sich einige der Sehenswürdigkeiten und Attraktionen näher anzusehen, die man bei der Stadtführung bereits kennengelernt hatte. Die Landkarte (Cuba West mit Stadtplan von Havanna eines kanadischen Anbieters) war sehr hilfreich, da die Navigation per iPhone oder Android sich als teuer erwies. Wer diese Kosten aber nicht scheut, kann natürlich auch gerne über Roaming arbeiten. Zu empfehlen ist es aber nicht, da das Wifi-Angebot in Kuba sehr begrenzt ist. In Havanna kann man zum Beispiel nur an HotSpot-Punkten des lokalen Anbieters Zugang erhalten. Und selbst das ist schwierig, da dort meist 100 plus Menschen sitzen, die auch ins Internet möchten. Die App: ALaMesa hat sich als hilfreich erwiesen. Sie stellt neben den Angaben zu den Restaurants auch eine Karte bereit, die in der bereits geladenen Datenbank hinterlegt ist, sodass man keinen Internetzugang benötigt, um seinen Weg zu finden.
Das B&B (Casa Zenia Habana, seit Januar 2017 bis heute, März 2017 ist der Übernachtungspreis um 20 % gestiegen) liegt nur etwa 20 Gehminuten von der Altstadt entfernt, sodass man gut zu Fuß dorthin laufen kann. Die Straßen sind meist uneben und weisen zahlreiche tiefe Löcher auf. Daher ist zu empfehlen, festes Schuhwerk zu tragen, denn mit Sandalen besteht leider Verletzungsgefahr durch Umknicken. Auch muss ich hier noch eine Anmerkung zum B&B machen: Es ist laut (keine Schallisolierung und -schutzfenster) und liegt an einer Straße, die sehr stark befahren ist. Zudem gibt es einen Bike-Taxi-Sammelplatz direkt daneben. Die Fahrer sind 24/7/365 immer vor Ort und machen viel Lärm (Rufen, Musik, Geschrei). Wem das nichts ausmacht, der … Auf jeden Fall immer versuchen, nicht das Eckzimmer zur Seitenstraße zu erhalten. Es ist nur die Hölle. Die Beschreibung auf der Webseite ist leider sehr geschönt und entspricht nicht der Realität. Die meisten Bewertungen auf AirBnB entsprechen nicht dem Realzustand und sind geschönt. Das dargestellte Zimmer hatten wir für sechs Tage: ohne Kleiderschrank und nur einer Hutablage mit fünf Kleiderbügeln.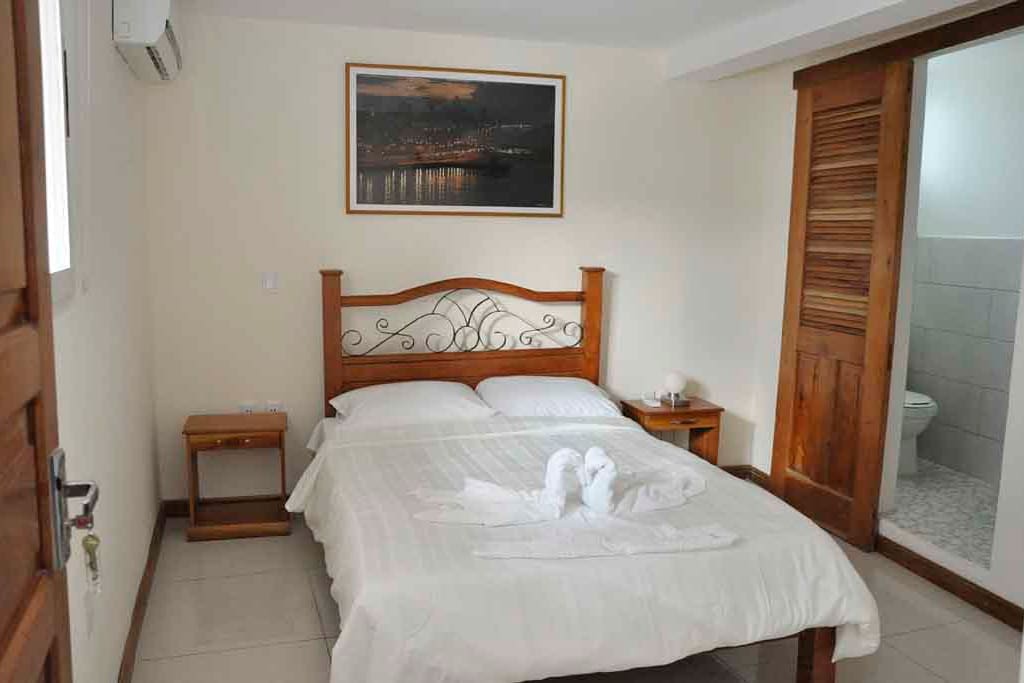 AirBnB-Anmerkung zur Casa Zenia-Habana in Havanna, Kuba auf der Angebotsseite
Die Wohnung befindet sich im Herzen von Havanna. Sowohl der Malecon, als auch die Altstadt und andere Sehenswürdigkeiten, wie das Capitol, sind zu Fuß in wenigen Minuten erreichbar. …
Leider kann man als Reisender auf der vorgenannten Plattform keine Bewertung abgeben, wenn man nicht darüber gebucht hat, ansonsten würde ich andere Reisende auf die Zustände hinweisen..
Das Durchstreifen der Altstadt war schön und bescherte viele neue Eindrücke. Neben Jugendstil und Kolonialbauten, gab es in sozialistischer Mangelbauweise hochgezogene Gebäude, die nicht vertrauenswürdig aussahen. Obwohl schon einiges investiert worden ist, fehlt es an allen Ecken und Kanten aber an Rohstoffen und Geld – so sieht es jedenfalls für den Touristen aus.
Wem das nichts ausmacht, der sollte sich auf den Weg in dieses Land machen und sich entführen lassen. Ob diese Reise dann zum Genuss wird, bleibt abzuwarten. Wer auf Nummer Sicher gehen will, sollte All-Inklusiv-Urlaub in Varadero in der Provinz Matanzas machen. Dort reiht sich ein Hotel an das andere und der Kontakt zu den einfachen Bürgern, die nicht im Bereich Fremdenverkehr tätig sind, geht verloren.